Rockcourt Financial Services Ltd., trading as Rockcourt was set up in 2014 to meet the demand for specialist advice given on an impartial basis. Our administration hub is in our Head Office in Glenamaddy, Co Galway. We have rapidly expanded to employ Financial Consultants who cover the entire country from Carndonagh to Baltimore and Clifden to Howth Head. Here you can meet the team: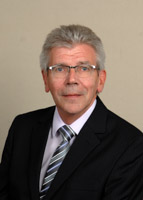 Seamus O'Dwyer
We are pleased to announce that Séamus O'Dwyer will provide Public Sector Superannuation expertise to Rockcourt as an associate consultant. Séamus previously provided pensions services to Olympian Financial Services but ceased to do so from March 2015. Séamus, who is a graduate of NUI Maynooth, is an Independent Consultant providing superannuation services and training to public sector bodies. He is a specialist in the hugely complicated area of Public Sector Superannuation. Séamus worked in the Pensions section in the Department of Finance for 15 years and was involved in all major pensions legislation enacted in the 2000's. He had, at various stages, responsibility for all areas of pensions including Spouses and Children's schemes; Pension for part-time workers; Family Law; Transfer and purchase of service; Professional Added Years and Pension Funds.
For the Civil Services area, Séamus provided the pensions expertise behind www.cspensions.gov.ie website including the pensions modeler. He edited the Superannuation Handbooks, which set out the rules of the Civil Service Superannuation Schemes and helped establish the Pensions Network, which provided support for pensions' administrators. Séamus' experience and knowledge is second to none when it comes to public sector superannuation and the benefit of his experience will be provided to clients through Rockcourt's Financial Consultants nationwide.
Liam Mannion
Liam, who is a native of Glenamaddy Co Galway, graduated with a Bachelor of Finance degree from NUI Maynooth in 2002. From 2003 until 2006 Liam worked for a leading Irish Bank in Corporate Treasury as a Foreign Exchange Trader and got his trading licence. There he learned the fundamentals of investing in all asset classes. In 2006, Liam moved his skill set out of the trading room to giving advice as a Financial Consultant. He gave mid-career and pre-retirement talks for the HSE and Dept of Education. He also gave advice on private sector pension schemes and investments.
Over the past 10 years Liam has helped establish a number of financial advisory companies whose aim is to provide specialist advice to Public Sector employees alongside developing new products that match clients ever changing needs. In 2014 Liam and Orla established Rockcourt Financial Services Ltd due to the high demand for specialist advice given on an impartial basis. He holds the role of PCF-1 (Executive Director) and PCF-15 (Head of Compliance).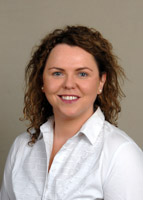 Orla Mannion
Orla is also from Glenamaddy Co. Galway and graduated in 2002 with a diploma in Business and Marketing from Portobello College Dublin. She worked in hedge funds as a Senior Financial Administrator for a number of years with some of the world's leading international companies. Orla then immigrated to New York to continue her career in one of the leading global investment banking firms.
In the past number of years Orla has contributed to the establishment of a number of financial services companies that provide advice to all professions. Orla and Liam established Rockcourt Financial Services Ltd in 2014. This was due to the growing demand to provide impartial information and advice to public and private sector employees. Orla holds the role of PCF-1 (Executive Director) and is the Office Manager. Having completed a number of her QFA exams, Orla hopes to receive her distinction and further her career in the financial services industry.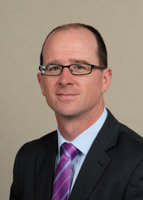 Adrian Hurley
Originally from Kildare, Adrian has been living in Moate, Co. Westmeath for the past seven years. Adrian graduated from the University of Limerick in 1999 with a BBS in Business and French. He subsequently worked in the logistics industry between 2000 and 2005. The first two years were spent in the Netherlands training up as a logistics manager and the remaining three years in Ireland. In 2005, Adrian joined the Atlanco Group in Dublin where he was responsible for engaging with large UK engineering firms to provide them with skilled workforces in the energy and pharmaceutical sectors. In 2008, Adrian joined Cornmarket Group Financial Services Ltd., where the role was to provide tailored financial advice to public sector members and their families.
In 2011, to add to his specialist knowledge, Adrian moved to Blackhall Financial Services in Mullingar, Co. Westmeath. It was here that Adrian developed an in-depth knowledge of company pensions, investments and estate planning. Adrian joined Rockcourt in 2015 where he currently provides impartial expert advice on all areas of personal finance to both public and private sector individuals. Adrian hopes to start the Graduate Diploma in Financial Planning through the LIA in 2016.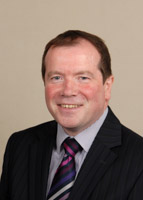 Brendan Burke
Brendan who is originally from the UK moved to Kilcormac, Co. Offaly in 2006 and joined Irish Life as a Financial Consultant. In 1995 he completed his Marketing Degree and in 2010 qualified as a QFA. In 2012 Brendan completed his CUA (Credit Union Adviser) and CUG (Credit Union Governance) exams. He has over 20 years experience in business management dealing with major retailers in Ireland and International markets.
After 3 years with Irish Life Brendan set up his own Financial Brokerage Clearview Financial Services Ltd and in 2012 merged his brokerage with Wellington Court Financial Services Ltd. Brendan is very experienced in completing Financial Reviews with clients and presenting solutions to assist clients in achieving their financial objectives. He has experience in advising clients in the Public and Private sector. Brendan will commence studying for his RPA (Retirement Planning Advice) Pension Specialist exams in September 2015.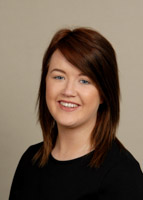 Emma Brogan
After graduating from college in the summer of 2014 with an honours degree in Business & Marketing, Emma joined the Financial Services industry. She is a new entrant and is working towards her QFA's, having successfully completed two exams. Emma works in the office in Glenamaddy and as well as dealing with general client queries and the day-to-day running of the office, she specialises in QROPS (Qualified Recognised Overseas Pension Schemes) and overseas pension transfers.
She has a great relationship with UK pension authorities and is clinical in the paperwork, which is needed for them. It is this attention to detail that enables Emma to deal with the banks and process our Mortgages. Emma has recently taken on the role as the Compliance Assistant and checks that all paperwork is compliant.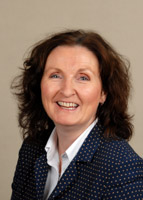 Helen Fox
Helen is the most mature person within the company, not to give her age away! Whilst rearing her family, she qualified as a Special Needs Assistant and worked in this role for 12 years.
After completing a degree in Business and a Teaching Diploma in ICT, Helen joined the Financial Services Industry in 2013. She is currently studying to be APA approved and hope's to achieve this goal this year. Helen is also our Health Insurance Administrator and keeps the Financial Consultants on their toes when it comes to paperwork and deadlines!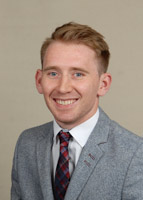 Luke Conneally
Graduating from LIT in 2014 with a BSc. (Hons) in Sustainable Energy, Luke is a new entrant to the financial services sector. He attended a 5-week intensive training course in all aspects of Financial Services and has already passed 2 of his Qualified Financial Advisor (QFAs) exams. He aims to achieve all 6 modules by 2016.
With his engineering background, Luke brings a different perspective on aspects within the company and is currently responsible for writing specialised employer pension reports for clients
Karen Smyth
Karen is a native of Ballina, Co. Mayo. She comes to us from Bank of Ireland with over 18 years' experience in the industry. Karen qualified as a Financial Advisor in 2001 and as a Mortgage Advisor Specialist in 2003 via UCD and is currently studying to complete a Degree in Finance.
While working for Bank of Ireland in the West, Karen held various roles including Financial Advisor, Mortgage Consultant and Business Advisor to the SME market. Across these roles she developed, built and maintained relationships with clients while providing expert financial advice and recommendations to all their financial needs. She worked closely with the in-house Insurance and Investment team and has vast experience in Pensions, Protection and Investment. Karen joined Rockcourt in August 2015 and brings a wealth of experience with her. Karen is dedicated to offering best advice and impartial financial solutions to her clients.